Blocked Account Germany – Comparison for foreign students to finance their studies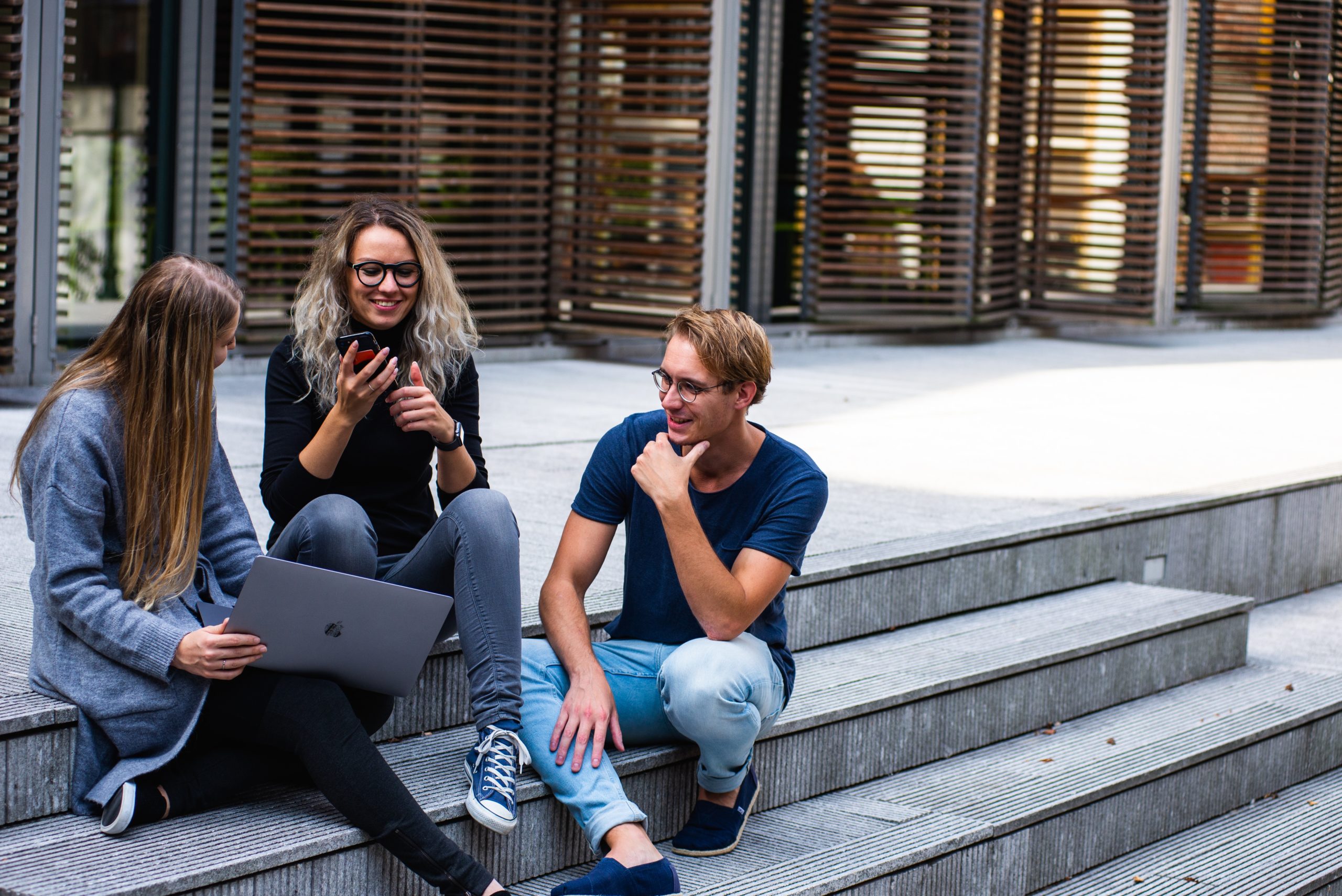 Last update: 1 September 2022
According to the current legal regulations in Germany, as an international student from a non-EU or non-EEA country, you must prove that you have the financial means to cover your living expenses in Germany.
Proof of funding is one of the most important requirements for the student visa and residence permit to study in Germany.
In this article you will find detailed information about the blocked account, what it is, who needs it, which providers offer a blocked account, how to open a blocked account, how much to deposit and how to transfer the money to the blocked account.
As always: If you have problems with the application process or questions, please feel free to send us a message via the contact form. We will help you!
At a glance – Blocked Account Germany Overview
89 € initial fee
Approved by German federal foreign office
Account opening in less than 10 minutes
Highest security of money
Automatic issuance of the blocking confirmation
99 € initial fee for the first year
Approved by German federal foreign office
Account confirmation certificate within 2 hours
No complex identification process
Cheapest solution for students
Looking also for a bank account in Germany?
Check out our comparison of the best bank accounts in Germany
Blocked Account Germany – Detailed Overview
Fintiba's team consists of banking and insurance experts as well as general management and IT specialists. Their strong partner network enables them to offer their products and services in the highest quality. The premium partner for the banking products is Sutor Bank – a private bank based in Hamburg (Germany), specialized in providing individual solutions for everyone. Fintiba itself is subject to the trade regulations of the Frankfurt Chamber of Commerce. The blocked account, which can be opened via Fintiba at Sutor Bank, is officially recognized by the German Foreign Office for the application of a visa for Germany. This is also stated in an official confirmation of the Foreign Office. In Germany, the deposit insurance covers losses up to €100,000, so your blocked balance is fully protected by the deposit insurance under German law. The fees for the blocked account are the one-time account opening fee of € 89.00 and the monthly account maintenance fee of € 4.90.
Blocking account officially recognized and accepted worldwide
Account opening in less than 10 minutes
No registration letter (Anmeldung) required – for quick access to money in Germany
Multilingual customer support
Get your Fintiba Blocked Account!
---

The founders, two ambitious heads, drinking green and herbal tea, had a strong desire to minimize the hassle of students coming to Germany. They stand for simplicity and practical solutions in a country of complicated bureaucracy. The idea of being simple and functional is shown in all their business structures and services. The goal is to make students happy and more comfortable being in a foreign country. Coracle is about to take the lead among expatriate blocked account providers with its exceptionally good terms. Here are the most important points. The biggest advantages are no monthly fees, recognition by the German authorities abroad, and the account opening can be completed online within 2 hours. Additional benefits are additional optional health insurance, up to 6 months free travel insurance, a fee-back guarantee should the student visa be rejected, a student portal, and a multilingual customer support.
No complex identification process to access money
Escrow account with no external access, Controlled by regulated escrow partner
Accepted by all German Embassies and Consulates
Cheapest digital solution, 99 Euros up to 1 year
Get your Coracle Blocked Account!
---
What is a blocked account?
The blocked account is used by foreign students coming from a non-EU or non-EEA country as proof of funding and is a requirement for applying for a German student visa or a residence permit for the purpose of studying.
This type of account is called a "blocked account" because the money deposited in the account cannot be withdrawn until the holder arrives in Germany, and only a certain amount of money can be withdrawn each month.
There are other ways to demonstrate financial capability, but the blocked account is by far the most popular type among international students.
By transferring a certain amount of money, determined by the German government (BAföG), to the blocked account, the individual assures that he or she will be able to cover his or her own living and other expenses during this time.
What is the required amount for the blocked account in 2022?
As of January 1, 2022, the standard annual amount required to be deposited into the blocked account when applying for a student visa to Germany is 10,332 euros. Likewise, the holder can only withdraw any amount each month (for students currently 861 euros).
This value sets the minimum amount that must be deposited in the blocked account in order to prove your financial means to obtain a student visa.
It is also important to know that the required monthly minimum is considered the maximum amount that can be withdrawn or transferred by the account holders within a defined period of time, unless someone has paid more than the required minimum blocking amount.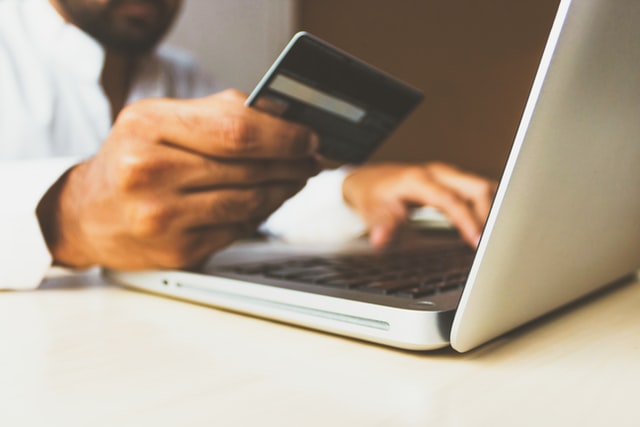 Documents required to open the blocked account in Germany
The list of required documents depends on your nationality and the bank account provider you choose.
For example, at Fintiba you only need an ID card or a passport to register and create your personal account. It usually takes less than 10 minutes for your account to be ready for transfer.
At Deutsche Bank for example, you will need the following documents to open your account:
Application form
Valid passport
The admission letter from your university
A bank statement of your income
A prepaid fee
Which bank do international students most often choose for their blocked account?
The majority of international students choose Fintiba over other providers and that mainly because opening with Fintiba is much easier, less time consuming, and because you can set up the account online. In fact, it takes a few minutes to get your account opened and ready for transfer.
Many students who have chosen other options and providers to open a blocked account report delays and unreasonable rejections as the biggest problems they have faced. For these reasons, many students lost their appointment and did not submit their student visa applications at all.
In some cases, students were rejected without being given an exact reason.
In addition, many international students faced security issues with other providers. Fintiba has proven to have very high security standards.
On the other hand, international students appreciate Fintiba for its flexibility. The entire application process is simple, online, no legalization with the German embassy is required, and opening your blocked account only takes a few minutes on the web or even in the mobile app.
Since you are depositing a large amount of money into an account that is blocked for a certain period of time, it is extremely important that you create the bank account under your own name and that no third party is involved in the process. At Fintiba, you get access to your personal account, which you can access through a web application. There you can manage everything online and easily by yourself. No documents or confidential data may be sent to you by e-mail.
How do I open a blocked account with Fintiba?
A blocked account works as an intermediary between you and the bank. Their job is to facilitate the entire process by making you self-sufficient and doing almost everything yourself.
One of these intermediaries we recommend is Fintiba. Fintiba helps international students and other groups of foreigners traveling to Germany for various purposes. One of the many services offered is opening a blocked account for foreign students.
Follow these simple steps to open your blocked account with Fintiba:
You must first register on the website.
Fill out the application form with your personal identification information.
Make sure you have filled in the application form properly otherwise it will not be recognized.
You will then be given access to your online platform where you can manage all the personal details of your account.
After you receive the account details, you can transfer the money and pay the opening fee that the bank will charge you.
Your application will then be processed.
Once the money has been transferred to the account, you will receive an email to confirm the opening of your account and the amount you have deposited.
After you finally land in Germany, Fintiba will help you open a normal bank account where you can transfer money from your blocked account every month. Note that you only need an ID card or passport to register with Fintiba and open an account.
Depending on your passport and nationality, you may need to complete an additional step, which is the final legitimation in Germany.
The best thing about Fintiba is that you can do everything online and you don't need to send original documents by mail.
When is the best time to open your "Sperrkonto" in Germany?
It is not uncommon for foreign students to complain that the confirmation, for the blocked account, takes more time than it normally should. Apart from the bureaucratic procedures that often prolong this process, the reason for this delay can also be the timing of your application.
There are times when banks receive a high number of applications from foreign students or are overloaded with your regular work. This can lead to a delay in opening.
The good thing is that German universities receive a large number of applications and cannot go through them at the same time. You can get a head start and be ahead in time than other applicants who receive your admission letter later.
Therefore, we strongly recommend that you start the process as soon as you receive your admission letter. By that time, you should have decided on a provider to open your account so you don't waste time then.
How long does it take to open the account?
The time it takes to open a blocked account in Germany depends on factors such as nationality, bank provider, German embassy work flow in your home country, paperwork, etc. If all goes well, your account should be created within a month from the day you submit your application.
For example, opening an account with Fintiba usually takes less than 10 minutes. Of course, missing documents can cause long delays and even a final drop.
---
Summary
So now it's up to you… Get the blocked account in Germany! If you have problems applying for a blocked account or if you simply have questions, please send us a message via the contact form. We will help you!
---
Disclaimer: This post contains affiliate links, meaning I earn a commission if you use those links.