Bank Account Germany Overview
Check out our comparison of the best German bank accounts
Let's check what is in the Schufa Score Report
In an earlier post I had already described how you can request your score report from Schufa. As you have seen, your Shufa score is relevant if you want to open a bank account, apply for a credit card or get a SIM card. Let's now have a closer look at the score report. The sample report that I will describe in this post is made up of six pages and I'm gonna show you how to interpret your Schufa score report.
Pages 1 & 2
The first two pages contain general data about you such as name, address date of birth etc.
Pages 3 & 4
The following two pages are more interesting. Here you will see a summary of the companies that have requested your credit history from Schufa. It also shows which companies have stored data in your Schufa record. The records contain the following data:
Date of the data request or storage
Name of the company
Type of data requested/stored (e.g. credit card data, mobile contract,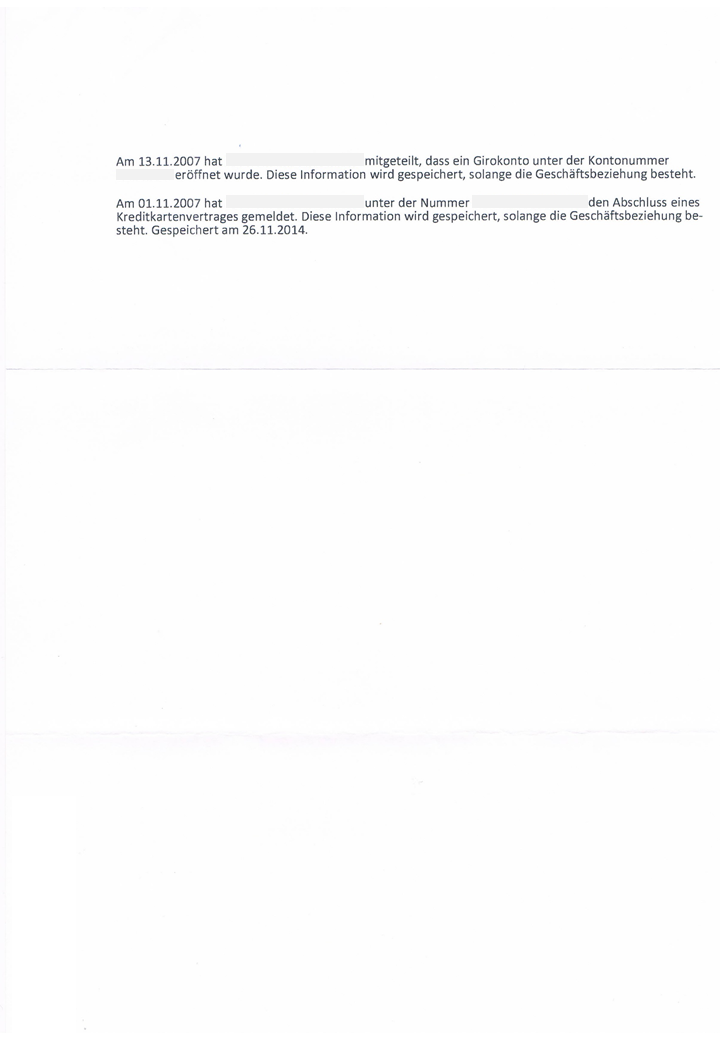 Pages 5 & 6
The last two pages contain the important information of your Schufa score report as this is the part where you can see your scores. Once again, these are the scores and ratings:
Page 5 shows your score by company. For example in the below report the first line, which is a record about a bank account, shows a score of 96.31%, meaning a low risk (see above table). Like this you can check your credit history per company.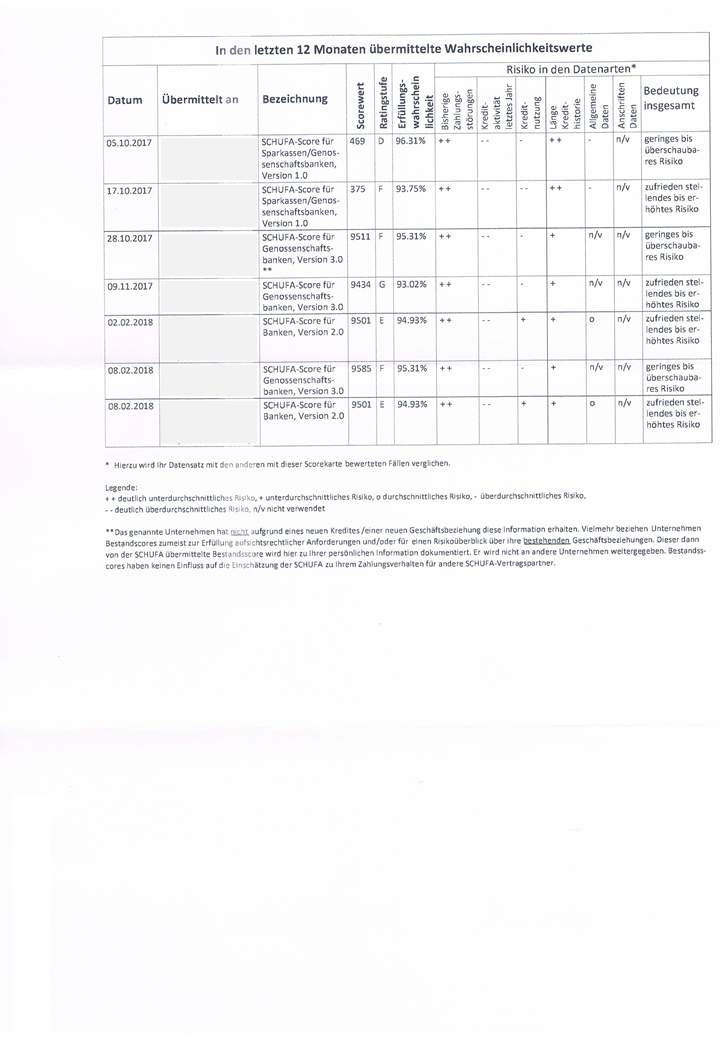 On page 6 you can see your overall score. This is probably the most important figure in the Schufa report as it shows how reliable you are in terms of financial obligations. In the below example the overall score is 96.35%, meaning a low risk.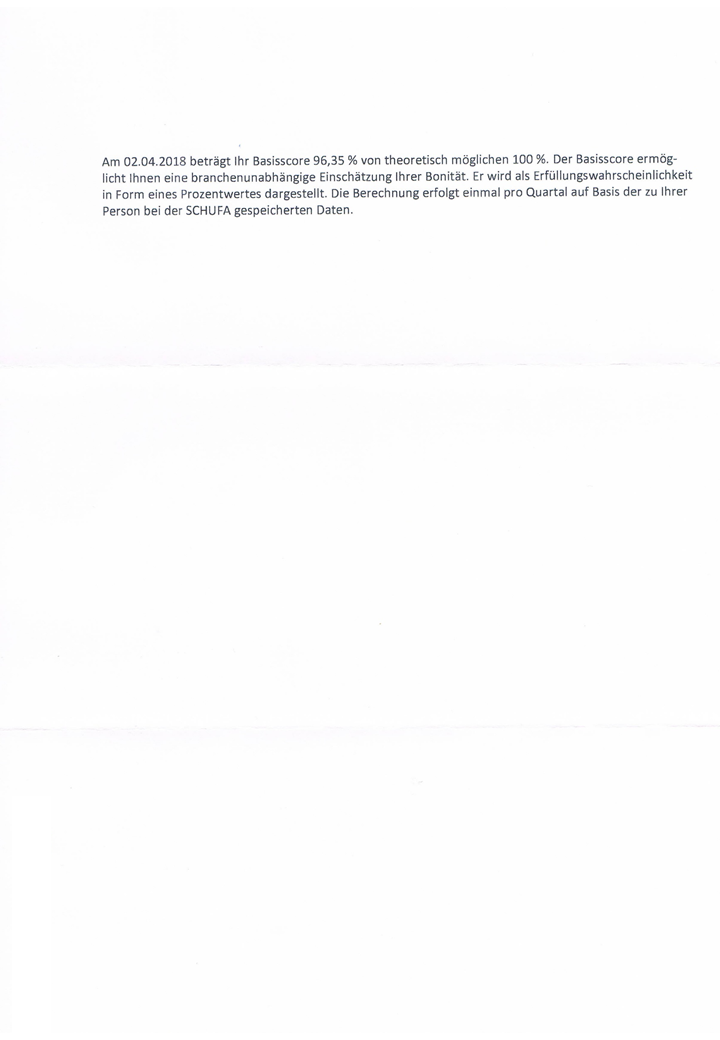 ---
Your Schufa score is good? Then it should be easy for you to open a bank account, apply for a credit card or get a SIM card in Germany.
If you have not yet requested your Schufa score report, check out this blog post which describes in detail how to request the report.