Best Crypto Broker Germany
How to choose the Best Crypto Broker Germany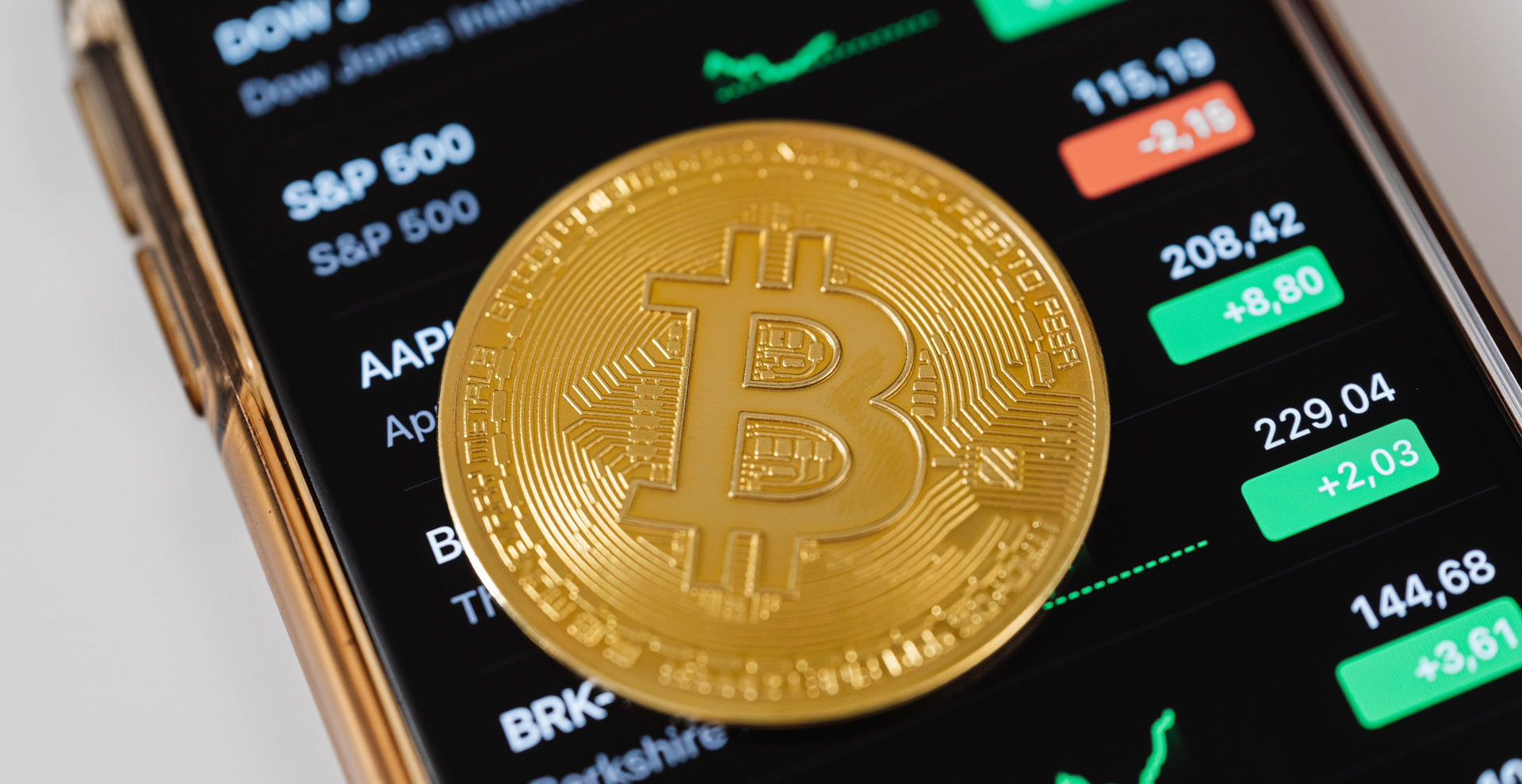 Last update: 8 February 2022
One bitcoin cost around eight US cents in July 2010 – more than ten years later, the price was already over 60,000 US dollars. In other words, back then, investors couldn't even buy a stick of chewing gum with the value of a bitcoin; today, they can buy a mid-range car for it.
Like the stock market, the digital currency market experienced an extremely volatile 2021, with central banks buying trillions of dollars in bonds and governments launching unprecedented stimulus packages: Many investors feared demonetization and therefore looked for alternative investment opportunities. And the best way to invest for beginners and so called lazy investors is a best crypto broker Germany.
Digital currencies such as Bitcoin are considered viable for the future and therefore also a promising investment. Just recently, the renowned online payment service Paypal announced that American users will be able to use cryptocurrencies in the coming year.
Those who want to buy cryptocurrencies can get them from crypto exchanges or on one of the best crypto broker Germany. Although the market often still lacks necessary government regulations and the scene is generally considered to be less trustworthy, there are also reputable providers.
At a glance – Top 3 Crypto Broker Germany Overview
No monthly or annual fees
Advantages of a current account including a German IBAN
Cash withdrawals free of charge
24/7 access to cryptocurrencies
No fees for your account
Withdraw up to 1,000 EUR free of charge abroad
Pay in different currencies when travelling
Commission-free investments
Trade Republic
0 €per month
No monthly or annual fees
24/7 access to cryptocurrencies
Investing in crypto is commission-free
All crypto trades are protected through the bank-regulated offering
What is a Crypto Exchange?
A crypto exchange is a digital trading platform where cryptocurrencies can be bought, sold and exchanged: In terms of the classic stock exchange, the price of a coin is based on the principle of supply and demand.
Buyers have two options for acquiring cryptocurrencies: One is a direct purchase via the provider – or a transaction between buyer and seller.
With direct purchase, investors acquire Bitcoin and Co. directly from the provider of the platform. This is uncomplicated and fast – but the costs are usually higher: Suppliers purchase the coins in advance and must keep them in stock at their own risk.
In the alternative, the purchase contract between two private individuals, the platform merely serves as an intermediary. The operator then retains a certain percentage of fees for this service. An example of such a marketplace is bitcoin.de.
Best Crypto Broker Germany – Detailed Overview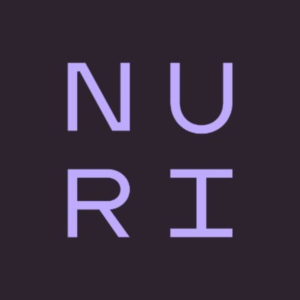 With Nuri you have all the advantages of a current account including a German IBAN and 24/7 access to cryptocurrencies. SEPA transfers, standing orders and international payments – all available via smartphone or laptop. The Visa debit card allows customers to do unlimited, free withdrawals from ATMs and secure blocking and unblocking of the card with the app. Invest in cryptocurrencies or secure up to 5% return per year on your Bitcoin. Thanks to biometric authorization and 3D-Secure, your Nuri bank account is perfectly secured. With Nuri, you buy and sell cryptocurrencies easily via your bank account and invest in assets that meet your personal needs. Nuri has also an academy that prepares customers step by step for the world of crypto investments. It scores very high in our comparison for the best crypto broker Germany.
Completely free of charge – no monthly or annual fees
100,000 € Deposit insurance
Up to 5% return per year on Bitcoin
24/7 access to cryptocurrencies
With personalized push notifications always up to date for your current transactions
---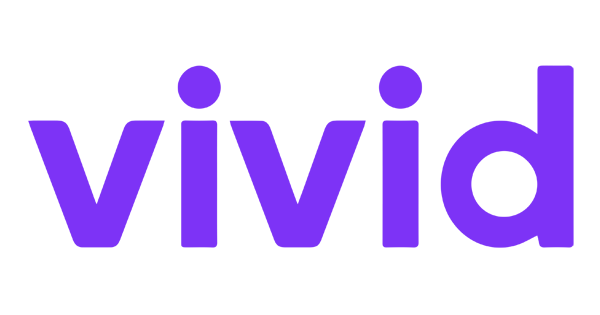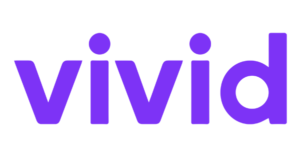 Customers can grow their money easily with commission-free and instant investing with Vivid. Every customer is able to turn their spending into Vivid Stock Rewards. Stock Rewards are stock bonuses on the payments with Vivid. Get cashbacks on the spending and save lots of fees. Open a free account in just a few minutes. Invest in fractional coins of 50 cryptocurrencies. Customers can earn up to $150 a month with the Vivid Cashback program. Up to 25% cashback on all their purchases. It has an easy drag and drop system to transfer money between Pockets. Choose from 100 currencies available and change money in advance at the current rate. This allows customers to pay and withdraw money abroad without worry and additional fees.
Completely free of charge – no monthly or annual fees
Move money easily and free of charge from A to B
Invest in fractional coins of 50 cryptocurrencies
Travel the world with access to up to 100 currencies
Enjoy the highest security standards
Apple Pay & Google Pay supported
---

Trade Republic is convinced that everyone should have easy, fast and free access to the growth of the economy. Customers can save their money with personal ETF and equity savings plans to invest for the long term. Invest in companies you love or hedge the market with derivatives – all without commission. The crypto broker makes it easy to buy or sell Bitcoin, Ethereum, XRP and more cryptos – around the clock, commission-free and with the security of a German bank. Crypto trading is available 24/7 and protected with a bank-regulated offering. Third-party costs of only one euro are incurred for the execution of the order. Trade Republic offers full transparency about the trade and the value of the Cryptos. All cryptos are stored in a cold wallet.
Completely free of charge – no monthly or annual fees
Regularly invest a fixed amount in shares, ETFs or crypto. Commission-free.
Rated 4.5 stars on Trustpilot
Crypto trading is available 24/7 and protected with bank-regulated offering

Get your Trade Republic Account
---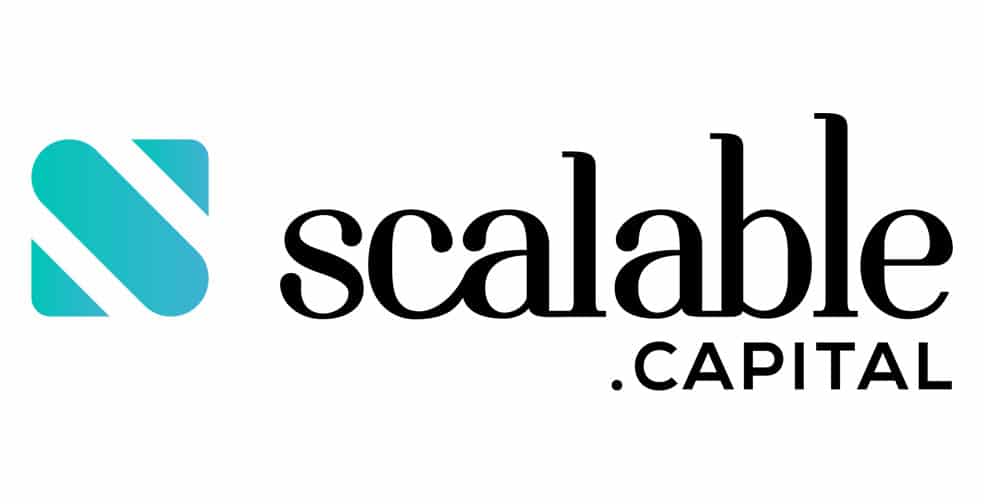 Scalable Capital is on its way to becoming Europe's leading digital investment platform and one of the best crypto broker in Germany. They bring people and technology-based investing together with the goal of democratising investing. Customers can trade shares, ETFs, crypto and derivatives permanently without order fees. ETF and share savings plans are free of charge and can be invested from as little as 1 euro. Their broker is available for all platforms in all sizes: Web and App, iOS and Android. With a so called split tracer users can determine the observation period for price developments. This way you can keep the perspective. Transfer money between current account and broker with just two clicks. Securely by SEPA direct debit and bank transfer.
Completely free of charge – no monthly or annual fees
Invest without order fees with trading flat rate or for €0.99 per trade in FREE Broker
ETF and share savings plans free of charge and invest from as little as 1 euro
Large selection – save for shares, crypto and 1,900 ETFs
Flexibly determine savings rates, execution days and savings intervals at any time
Get your Scalable Capital Account
---
Finding the right Crypto Broker in Germany
The different providers of the best crypto broker Germany have advantages and disadvantages. Important are the conditions and typical criteria such as user-friendliness, payment options or security. To find the right exchange or broker, however, investors should already have a basic understanding of the most important elements of cryptocurrency trading and pay attention to details when making their selection.
For example, platforms on which traders can trade cryptocurrencies against fiat money are advantageous. These are currencies such as the euro or US dollar. If a platform accepts official means of payment, the often tedious exchange of a cryptocurrency for fiat money is not necessary.
Some crypto broker providers in Germany do not offer the option of trading with euros or US dollars – in this case, traders can only exchange cryptocurrencies with each other.
Tip: Sometimes it is worthwhile to be active on several exchanges in order to benefit from the advantages of individual providers and find your best crypto broker Germany. For example, investors can use the Nuri platform to buy widely used cryptocurrencies such as Bitcoin or Ethereum and then use them to trade other coins on exchanges without fiat money.
So it depends on how exactly investors want to invest in the currencies so that the crypto broker in Germany suits him. We present the conditions of some platforms.
Which is the best Crypto Broker Germany?
Our winners for the best crypto broker Germany are…
Why is Bitcoin, Ethereum & Co. an Exciting Investment?
Cryptocurrencies can be a particularly exciting investment for opportunity-oriented investors. Many experienced stockbrokers want to take advantage of the relatively high price fluctuations, others see the future of digital payment in Bitcoin, Ethereum, Ripple, Dash or Litecoin and therefore high price potential.
To trade cryptocurrencies, you have many options as an investor. For example, you can buy digital currencies via an online crypto broker in Germany or participate in the performance of cryptocurrencies using certificates and CFDs.
It is particularly advisable to buy "real" cryptocurrencies. When buying "real" Bitcoins or "real" Litecoins, you do not buy physical coins or banknotes, but you receive the cryptos as a file. This has some advantages over investing in crypto via CFD or certificate.
Buy Digital Currencies via the Best Crypto Broker Germany
If you want to buy cryptocurrencies, you can do so conveniently via so-called crypto exchanges or brokers in Germany. In our best crypto broker Germany comparison above, we have put the most important and best crypto broker providers through their paces – so you will always find the right provider for your crypto trading.
There are now many crypto exchanges and brokers in Germany. Digital currencies, i.e. Bitcoin, Ethereum & Co. can be traded on all crypto platforms. However, the differences between the individual providers are sometimes serious. Different crypto brokers and exchanges also offer completely different options and functions. Some are made for professional and private traders, others make fast crypto-fiat exchanges possible. So there, investors can exchange fiat currencies like US dollars and euros into cryptocurrency.
Unfortunately, when people talk about cryptocoin exchanges or crypto exchanges, they do not always mean the same thing. Strictly speaking, as an investor you have to distinguish between pure crypto exchanges, i.e. crypto exchanges, and so-called bitcoin exchange offices.
What does a cryptocurrency broker do?
In the broadest sense, a broker is a company or individual that acts as a financial intermediary between people who want to exchange money for products or services. A broker like Nuri offers online financial services to users who want to buy or sell cryptocurrencies.
Suitable for beginners
Broker services offered for cryptocurrencies are best suited for newcomers to crypto markets and users who want to buy Bitcoin, Litecoin, Ethereum or other cryptocurrencies easily and simply. The exchange of fiat currencies for cryptocurrencies and vice versa takes place between the buyer or seller and the broker on a broker platform.
Buying and selling cryptocurrencies via a broker offers users a number of advantages. Here, cryptocurrencies can be bought and sold at the prices set by the broker. Using a broker for cryptocurrencies is also suitable if you want to buy a small amount of cryptocurrencies.
What is a cryptocurrency exchange for traders?
If you are interested in trading cryptocurrencies directly with other buyers and sellers, you should consider using a cryptocurrency trading exchange.
Unlike a crypto broker, a cryptocurrency exchange provides an online platform for buyers and sellers to trade cryptocurrencies into other digital currencies or fiat currencies with each other – rather than with a broker – at current market prices.
Therefore, the exchange of fiat currencies and/or cryptocurrencies takes place directly between buyers and sellers, with the exchange operator providing the platform.
Best crypto exchanges in Germany are suitable platforms for users who may already own cryptocurrencies, as well as for crypto users who are already advanced traders and want to profit from price fluctuations by speculating, making profits and avoiding losses.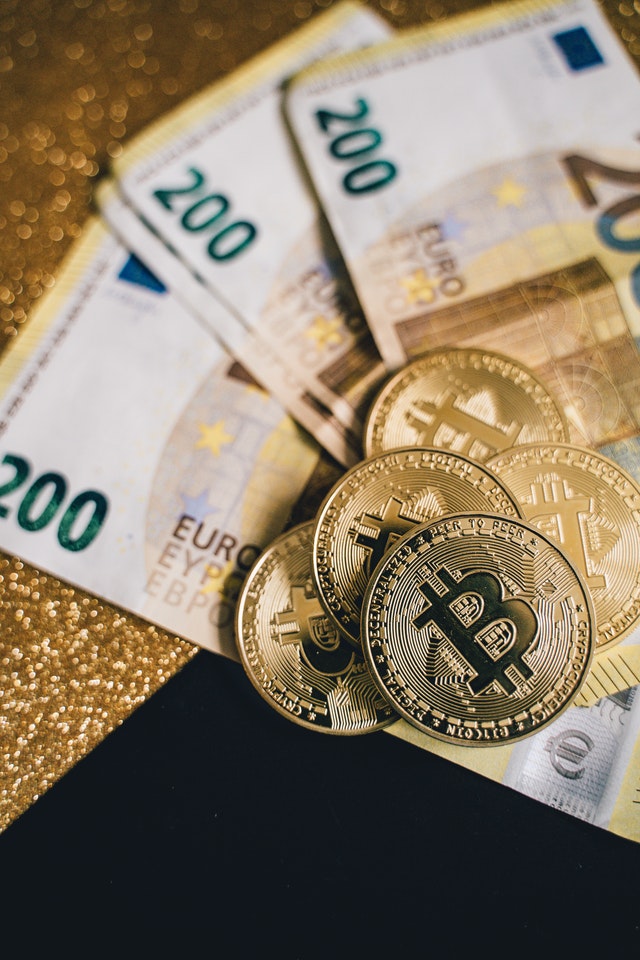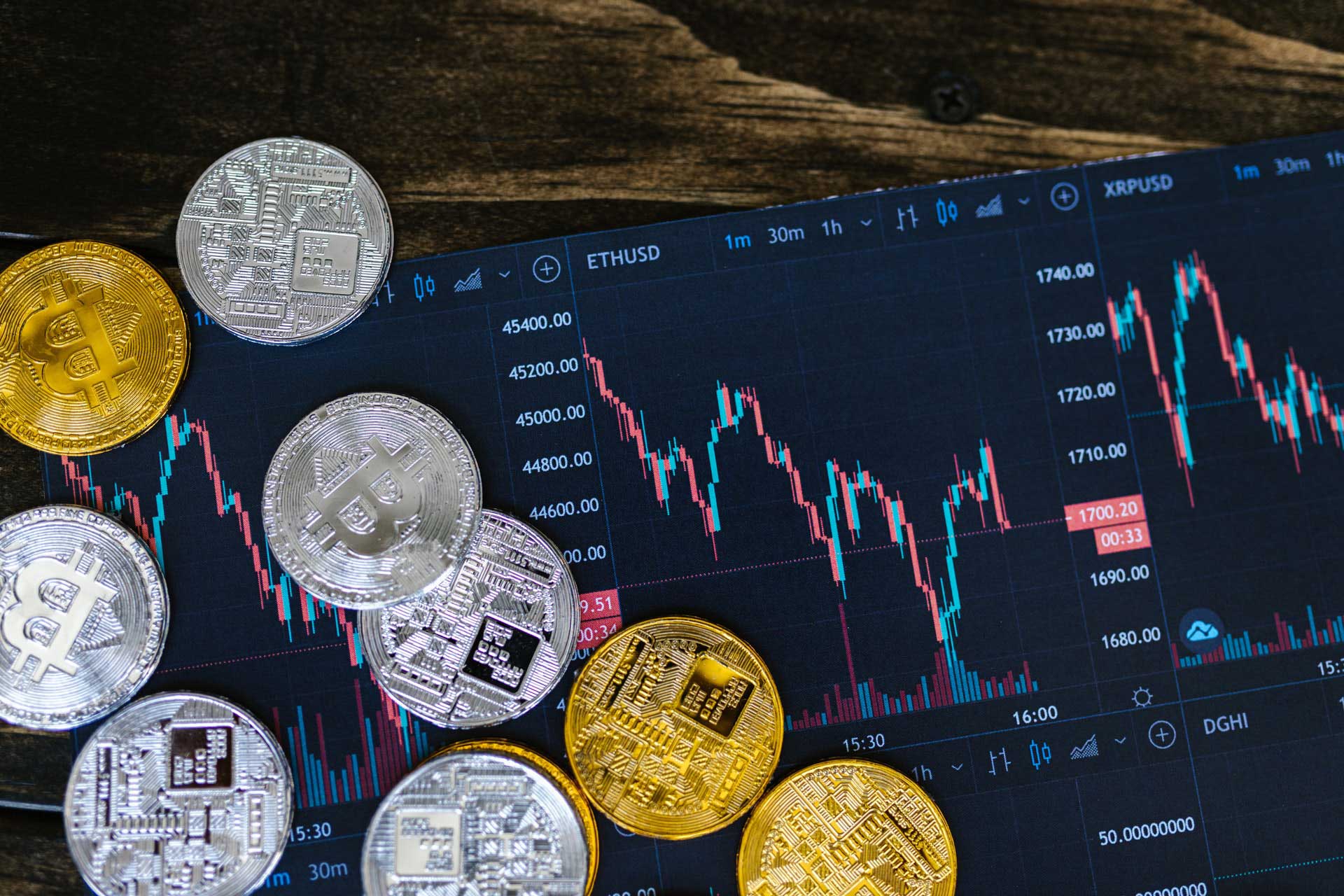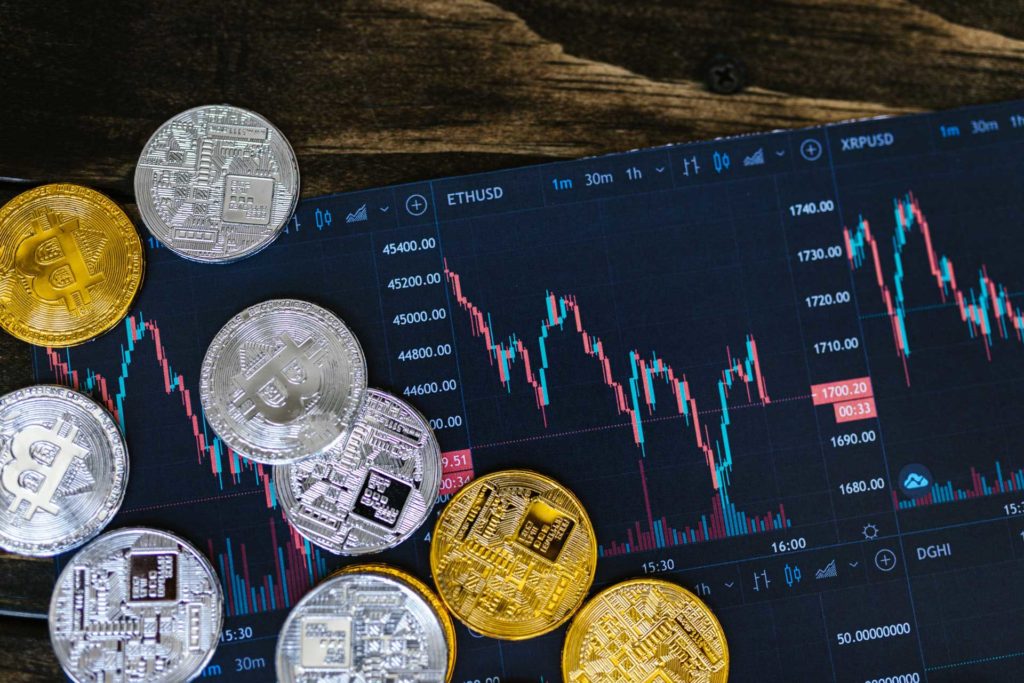 Crypto Broker Comparison – What You Should Do
If you want to buy cryptocurrencies, then you need to choose a Crypto Broker.
When choosing a crypto broker in Germany, look for certain factors such as transparency, trading opportunities, range of tradable cryptos, security and costs.
We recommend the Crypto Broker Nuri and Vivid for crypto purchases. These providers score best in our crypto broker comparison in Germany, especially when it comes to security and costs.
If you have bought cryptos, you should store them securely, for example in a hardware wallet. You can find out what this is and how it works for example in this article.
Summary – Best Broker Exchange Germany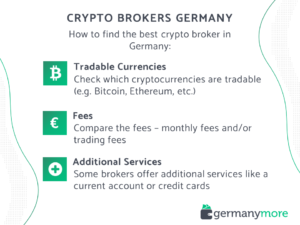 This should give you a good overview of the options that you have for the best crypto broker Germany. Should you still be looking for a normal bank account, check out this article that gives you a good comparison of bank accounts in Germany.
---
Disclaimer:
This is no investment advice and just a general information about crypto brokers in Germany. We're not professional investment advisors. If you need assistance please get in touch with an official advisor. This post contains affiliate links, meaning we earn a commission if you use those links.