Coya: A new way of experiencing insurance
About Coya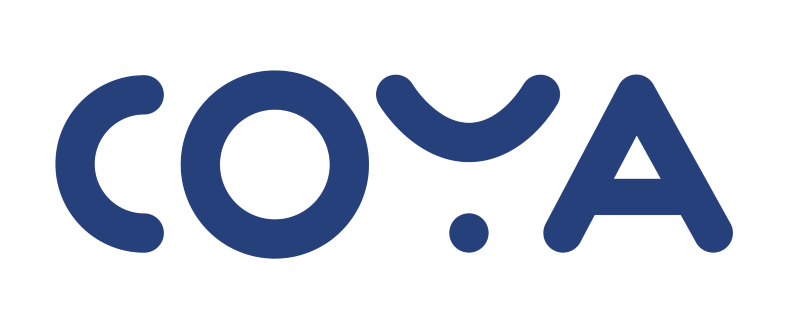 When it comes to insurance nobody wants to deal with incomprehensible terms and conditions, a pile of paperwork or long processing times when filing claims. That's why Coya is focused on maximum convenience for their customers. Coya is digital, flexible and affordable, making it the insurer of the future.
Coya founder Andrew Shaw came up with the idea of an always-on digital insurance when he fell sick on a tropical island and wasn't able to reach his insurance company when he needed it the most. As a consequence InsurTech Coya was founded in 2016. Coya is regulated by BaFin (German Federal Financial Supervisory Authority) and offers insurance products directly on their website as well as through partners in various industries, such as e-commerce. At Coya's Berlin headquarter, the approximately 60 employees work with a specially developed and modern technology. An entire backend was newly programmed for the insurance products of the future. This modern technology enables Coya to develop more transparent, convenient and customized insurance products that meet the needs of the digital-affine target group.
An insurance policy can be taken out online in just a few clicks via smartphone or computer. After entering the basic information such as
name, postal code and location, users receive their personal offer directly and digitally. Coya is completely paper-free and all insurance data can be viewed and edited digitally anywhere at any time. This is not only practical but environmentally friendly at the same time. In line with the company motto Protecting People, Pets & Planet, sustainability is a matter of the heart for Coya. And so, Coya's mission is not only to protect people and pets, but also to help save the planet.
Coya's Product Offering
Coya currently offers six different digital insurance products within its product portfolio, which provide awesome protection for Coya's customers in various life situations. The first two products, which were launched on the German market in 2018, are standard insurance products and must-haves for everyone – even if not mandatory in Germany. With the home contents insurance, the customer and all their movable objects at home are covered in case of fire, storm, theft or robbery. This can be damaged furniture or other objects that are in an apartment. Private liability insurance helps out if the insured person causes physical or material damage to another person. These damages can get quite expensive in the worst case, so Coya insures their customers up to €30 million.
But Coya has more to offer… With Coya's bicycle and e-bike theft insurance, bicycles are protected against theft or vandalism. Related parts, such as handlebars or saddles, but also the bicycle lock, are insured as well – as long as they are included in the sum insured.
Coya's two most recent insurances revolve around pets. The dog liability insurance is like a private liability insurance for dogs. It covers dog owners against physical or material damage caused by their four-legged friend. Again, damages up to €30 million are covered. The newly launched pet health insurance provides coverage for dogs as well as cats, in case they fall ill. Coya offers basic surgery insurance and premium insurance that covers extra veterinary costs. Add-ons like these can be bought for each of the offered products. They give the customer the possibility to personalize their insurance coverage and to adapt it exactly to their needs. All details of the Coya insurances can be viewed any time in the insurance conditions in the digital dashboard.
And what happens if the customer needs to file a claim? Claiming at Coya is quick, easy – and of course, online! Forget about long processing and waiting times. Coya's claims team is working hard to process all incoming claims within a few working days only. Coya's agenda is not only to help people in case of damage, but also to accompany people in certain situations in their everyday life.
Currently, the insurance policies can only be taken out with a residence in Germany. However, Coya is committed to becoming Europe's leading digital insurance company and will expand into other countries in the future. Furthermore, Coya is continuously working on an extended product portfolio. With Coya, insurance is re-established from the ground up, creating a new customer experience that is different from other and traditional insurance offerings – it is an entirely new and convenient way to experience insurance.
Insurances Germany Overview
Check out our overview of the most important insurances in Germany
---
Disclaimer: This article reflects my personal opinion about the above mentioned insurance provider and the offered policies. I am not giving insurance advice nor am I working for the above mentioned company. However the article contains affiliate links, meaning I earn a commission if you use those links.